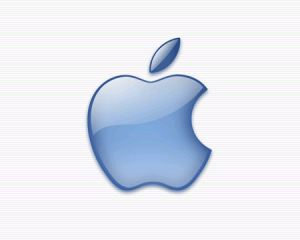 Donning his familiar black mock turtle neck and jeans, Apple CEO Steve Jobs emerged from medical leave Monday to announce the iCloud at the company's Worldwide Developers Conference (WWDC).
Months of speculation were put to rest as Jobs informed the world what iCloud will and won't do. As speculated, the iCloud introduces Apple to the trend of "cloud computing," where users store information on the internet rather than on each individual device they own. As Jobs puts it, the Mac and PC are now on the same level as the iPhone, iPad and iPod Touch; all documents, apps and media are shared wirelessly among all devices with no syncing required.
At the end of his presentation, Jobs shared how stored digital music will be treated in the iCloud, one of the big questions hanging over the minds of techies and music business types the past few months. Both Google and Amazon have recently entered into the digital music cloud, and many wondered what competition Apple had in store, as its iTunes is the world's largest online music retailer. Additionally, news had already leaked that Apple had inked deals with the four major companies for use in the iCloud.
Though the details of those deals haven't been provided, they will contribute, at least in part, to the fact that any music a user has purchased or will purchase through iTunes will be available on any device. With no uploading required, an iTunes library at home on a PC or Mac will be automatically available through iCloud. However, if a user wants to access to parts of an iTunes library not purchased directly through iTunes, he or she will have to pay $25 a year. The $25 pays for a service called iTunes Match, which matches songs in a users library to copies in the iTunes store that are then made available to the user.
The biggest difference in the iCloud service and those provided by Google Music and Amazon Cloud Drive is the process of uploading. Both Google and Amazon require users to upload music to "the cloud," a lengthy process for someone with a large digital music library. Neither company has a relationship with the major record labels, which attributes to the uploading requirements. As for price, Amazon has a price structure that requires users to pay more for obtaining more gigabytes of space for their music. Cloud Drive currently is free for 5 GB of space with an annual cost for more at $20 for 20 GB, $50 for 50 GB, $100 for 100 GB and so on up to $1000 for 1000 GB. Google Music is still in beta form and is currently free, but the service is accessible by invite only. The company says the free price is only an option "for a limited time."
How the three services will compete and continue to evolve will remain to be seen. Critics already point out that none offer any additions such as music suggestions, discovery or sharing—particularly pointing the finger at Apple because of the deal with the four majors. However, with the lack of upload times and the already widespread use of iTunes, Apple enters as an extremely formidable contender into the digital music cloud.