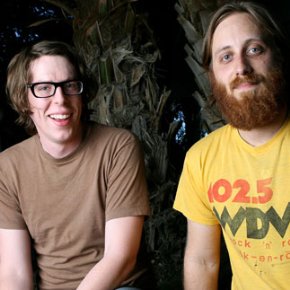 Grammy winning blues-rock duo The Black Keys filed two separate lawsuits against a New York ad agency, alleging the company used the group's song "Tighten Up" in an ad for a New Jersey bank with asking or compensating the band.
The lawsuits, filed by the group's record label Nonesuch in both Nashville and Manhattan, claim the Della Femina Ad Agency plays "Tighten Up" as Valley National Bank president Gerald H. Lipkin makes a pitch in a commercial for the New Jersey bank. Nonesuch says in the suit that the ads were run during "at least a two-week period in February 2011" around that year's Grammy show, in which the Akron, Ohio group took home two awards: Best Alternative Music Album and Best Rock Performance by a Duo or Group with Vocals.
Though the song, which comes from The Black Keys sixth album, Brothers, has been licensed extensively, Nonesuch said Della Femina used the song without permission and that cease-and-desist orders were sent and went unanswered before the lawsuits were filed. No dollar amounts have been set in the case, with the label's lawyers asking for compensation in proportion to the popularity of the song. Brothers has sold around 735,000 copies.
Since forming in 2001, the indie rock band has sold nearly 2 million records for such labels as Fat Possum and V2 before signing to Nonesuch for its last three. Following in the footsteps of Flat Duo Jets, among others, The Black Keys are contemporaries of other guitar and drum blues duos like the White Stripes.
Guitarist Dan Auerbach also released a solo album, Keep It Hid, in 2009 that was well received by critics. Drummer Patrick Carney recorded most of the band's early material and continues to produce or co-produce all the band's records. Much of the band's success has come from licensing, with songs being used in as wide a variety of outlets as theme song for HBO shows, the FIFA 11 soundtrack and The Twilight Saga: Eclipse movie.