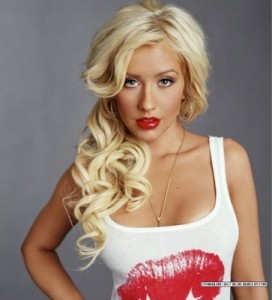 Christina Aguilera was riding a crest from 2006 to 2007. Her album Back to Basics was released in August 2006 and became her first number one hit since her 1999 album, Christina Aguilera. The lead single from the album, "Ain't No Other Man," was released in June of 2006 and went on to earn the pop singer the Grammy Award for Best Female Pop Vocal Performance in 1997.

Fast forward a few years and today Aguilera seems to be at the bottom of a wave. Along with a widely viewed flubbing of the National Anthem at this year's Super Bowl and other personal problems, Aguilera and her record company, Sony Music, have been sued by TufAmerica, claiming they own the rights to a song Aguilera sampled in "Ain't No Other Man."

Sony acknowledged the sample of the 1968 song "Hippy Skippy Moon Strut," by Dave Cortez and the Moon People, and had paid for the rights to the sample when the album was released. However, TufAmerica claims they own the rights to the song—not Condigo Music and the Clyde Otis Music group, which Sony had paid—and is suing for monetary damages.

This is perhaps the most recent example of samples violating copyright law, and exemplifies the legal ramifications of not obtaining the correct clearances (assuming, of course, TufAmerica is deemed correct in their claims).