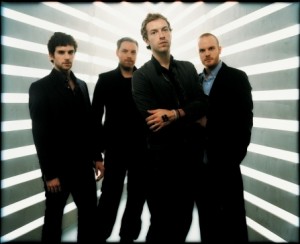 Let's look at the similarities between Coldplay and Joe Satriani: Umm…they both play rock music (albeit two completely different styles)? Ok, so the similarities between the two artists are few and far between, with the former being one of the biggest bands in the world with a penchant for singing weepy ballads about colors while the latter is a bald guitar virtuoso who plays in a band called Chickenfoot with Sammy Hagar.

But in late 2008, Satriani noticed some similarities between Chris Martin and company's title track off their 2008 album Viva la Vida and his own instrumental track called "If I Could Fly," off his 2004 release Is There Love in Space? Satriani sued Coldplay and their label, Capitol Records, for copyright infringement, claiming the song in question "contained substantial original portions" of his song.

Though the case was eventually settled out of court under undisclosed terms, the case highlights the importance of understanding copyright infringement laws, as well as how difficult it is to prove that musical plagiarism has taken place.