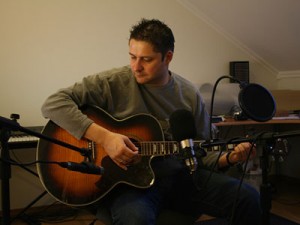 Many composers, musicians and music producers today are constantly pitching for new composition work, producing a lot of music that may get rejected by the client, not selected, or not used for one reason or another. You may end up with a large catalogue of music that you feel would work well as background music for media projects such as films, video, multimedia, video games or background music in hotels or cafés – but how can you get somebody to use your music and pay you for it?
One idea is to submit your music to one or more online stock music libraries. Similar to stock photo sites, these businesses operate by allowing content creators to send in their material, have it offered to customers, and pay you a portion of the income if and when your track should get sold (licensed) to a customer.
There are many stock music sites, often referred to as "royalty-free music" websites out there. Some of them allow anybody to set up an account and simply start uploading their own material. Others – such as my own site Shockwave-Sound.com – have a more stringent "quality control" process in which you contact the site owner and ask them to evaluate your music, at which point you may be accepted or rejected.
The different sites / businesses have different selection criteria. Some require that you are not a member of a Performance Rights Organization (PRO); others are happy to use your music even if you are a member. Some require that your music is not in any YouTube Content ID system; others don't mind. Some companies may pay you some money up-front, whether it's a buy-out of your tracks or advance on royalties – others do not pay any advances. It's a good idea to spend some time using a company's website for a while, check their articles, contact pages, listen to their music, read their end user license agreement (EULA), so that you can get to know the company a bit before you start working with them and hand them your jewels. For example, the YouTube Content ID, once entered into, can be very tricky to get back out of, so you may want to take extra care about that.
I think it's safe to say that very few composers, if any, have "made it rich" by having their music sold via royalty-free music websites, but a lot of composers use it as a source for a nice little side income, which works for them week in and week out, while they continue pitching for new projects.
Some reputable stock music websites that you could start off with include neosounds.com, beatsuite.com and productiontrax.com.
---
About the author
Bjorn Lynne started his musical career in the early 1990's when he composed "tracker music" for Amiga games. He went on to work for Team17 Software for 10 years; first as an in-house composer/producer and then as an audio manager. He set up his own music publishing business in 2005 and today he owns and manages the royalty-free music / YouTube-safe music website Shockwave-Sound.com and the royalty-free sound effects website 1SoundFX.com