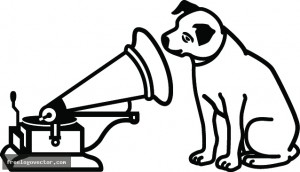 I.R.S. Records, the independent label that launched the careers of R.E.M., the Go-Go's and Concrete Blonde, is being re-launched this year by EMI Music North America in conjunction with New York based Crush Management.
I.R.S., which stands for International Record Syndicate, was launched in 1979 by Miles Copeland III, brother of the Police drummer Stewart Copeland and music promoter Ian Copeland. The influential label was home to many acts that defined indie and college rock throughout the 1980s and into the early 90s while also spawning many international hits. I.R.S. folded in 1996.
While I.R.S. was an indie label, it was renowned for gaining national and international exposure for 1980s alternative artists through its distribution deals with major label record companies. I.R.S. was distributed by A&M Records in its early years, MCA Records from 1985-1990, and then EMI Records until it folded.
Crush Management is operated by Jonathan Daniel and Bob McLynn and currently has a roster consisting of Fall Out Boy, Butch Walker and Panic! at the Disco, among others. The management company is also seen as responsible for the recent revival of Train's career, helping the band's fifth album, Save Me, San Francisco, become certified Gold, largely on the strength of the hit single, "Hey, Soul Sister."
Former EMI Music Publishing Executive Vice President Dan McCarroll, who had previously worked with Crush, said in a statement, "We are thrilled to be able to bring back the I.R.S. Records brand, and we believe that EMI and Crush will be able to recapture some of the spirit of adventure and excitement that the original label brought with it."
Daniel elaborated that he wants the newly revitalized label to "recapture the spirit of artistic freedom its original groups like R.E.M. and the Dead Kennedys represented."
Though no signings have yet been announced, the label is expected to have new releases available by the end of the year.