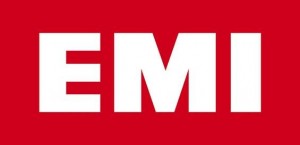 Part of a long line of consolidation moves, yet another member of the "big four" major labels has been swallowed up by the other members.
On Friday, November 11, it was announced that EMI would be sold, with part of the company bought by Universal Music Group (UMG) owner and media conglomerate Vivendi, and another portion of the company sold to Sony Corporation. Along with Warner Music Group (WMG), these companies make up what ostensibly will be known as the "big three record companies," and are the only major labels still operating in the music industry.
The record label division of EMI was sold to UMG for $1.9 billion and the publishing division went to Sony for $2.2 billion. Both companies bought their respective portions of EMI through a bidding process that has been reported to include WMG, as well.
Citigroup, who purchased EMI from Terra Firma Capital Partners in February 2011, owned EMI at the time of the sale. Terra Firma caused a major stir in the company when they purchased EMI in August 2007. Major artists including Radiohead, Paul McCartney and the Rolling Stones reportedly ended or altered their contracts with the label at least partly inspired by unhappiness with the new owners of EMI.
Both sales must now be approved by regulatory agencies in Europe and the United States before the sales can be finalized. Billboard magazine anonymously quoted an antitrust attorney familiar with working with the major labels as saying the record label deal with UMG should not be as big of a problem as the publishing deal, because of its low market share and dire financial situation. The attorney said that the publishing sale to Sony, however, could lead to a larger antitrust investigation because of the high value of that portion of the company.
IMPALA, an independent music companies association, released a statement saying it believed the merger would be "blocked outright." The organization said it believes precedent has shown that the merger will not be allowed, and that it believes the same of the Sony purchase of the publishing aspect of the business. IMPALA has already requested that the European Union investigate the recent partnership between UMG and promotions company LiveNation.
EMI originated in London in 1931 as Electric and Musical Industries, Ltd to produce not only music, but music players and recording equipment, as well. Throughout the years, the label has been home to some of the most high-profile artists working in music, including the Beach Boys, Frank Sinatra and, later, Coldplay. One of the company's first A&R men, George Martin, signed the Beatles to EMI, and went to produce most of the band's records.