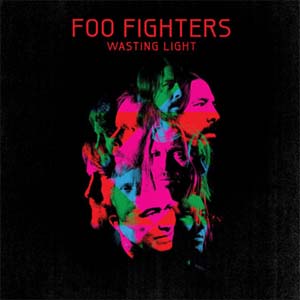 Nearly two decades after the release of the Nirvana's final record, In Utero, Dave Grohl hardly has to worry about still being placed under the shadow of being known as the drummer for the quintessential grunge band. Sixteen years into his career as front man for the Foo Fighters, he has consistently churned out songs and albums that even indie trendsetters Pitchfork Media said have made Grohl "his generation's Tom Petty—a consistent hit machine pumping out working class rock."

Today's release of the band's seventh record, however, finds Grohl looking back, if only slightly. Manning the boards as producer is Butch Vig, who produced Nirvana's debut Nevermind. Recorded entirely in analog as opposed to the band's recent fondness for digital recording, the entirety of the album was recorded in Grohl's garage to provide a less polished feel for what RollingStone.com calls the band's "heaviest work" to date.

The Foo's also have released a documentary covering the band's entire career, in which Grohl claims if he had known he was going to make a career out of this band, he wouldn't have named it the Foo Fighters, or as he puts it, the stupidest band name ever. Additionally, the band have released a video for the song "White Limo" starring Lemmy from Motörhead driving, you guessed it, a white limo. And that's pretty awesome.