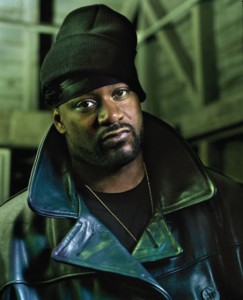 It appears that Ghostface Killah's love of comic books has gotten him sued.
A member of the Wu Tang Clan, Ghostface has never shied away from his love of the Marvel Comic superhero Iron Man, naming his 1996 debut solo album Ironman. But composer and actor Jack Urbont filed a claim recently alledging that Ghostface's second record, 2000's Supreme Clientele, copies verbatim the "Iron Man Theme" Urbont wrote for the 1960s series The Marvel Super Heroes.
Since Supreme Clientele was released 11 years ago, there has been no indication as to why it took Urbont so long to sue, though it is speculated that it stems from the higher profile Iron Man has gained from the release of two blockbuster Iron Man movies directed by Jon Favreau released in the intervening years. Ghostface Killah acted in a deleted scene of the 2008 Iron Man movie.
In addition to just being a normal copyright infringement case, Urbont has also included an unfair competition claim. Ghostface is sometimes known by the nickname Tony Starks, an obviously play on Iron Man's real identity, Tony Stark. Urbont's lawyers claim this gives Ghostface a substantial commercial advantage by further linking him to the comic hero.
Urbont has written theme songs for Guiding Light, General Hospital and One Life to Live, in addition to composing music for such shows as That 70's Show, Oprah and 20/20.
In additional Ghostface Killah news, he has teamed with New York rapper Action Bronson on a new track called "Meteor Hammer," also featuring Boston MC Termanology. The track is slated to appear on the upcoming Wu Tang Clan collection Legendary Weapons, which is due to be released July 26. Much like 2009's Wu Tang Chamber Music, Legendary Weapons will feature Wu Tang members teaming up with various underground rappers and working with producer Noah Rubin.