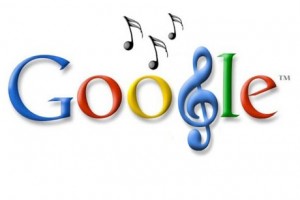 After months of speculation of when it would be released and what it would feature, Google Music finally was revealed November 16 at an event in Los Angeles. Primarily an MP3 download store, the service will compete directly with the iTunes Store and Amazon MP3, though it has strived to differentiate itself from those services even as it launched.
Google had quite a few advantages coming into the race, even if the store has been seen by some critics as being a little late to the digital download party. And they are pretty obvious, example: Google not only has huge name recognition, but the market share numbers to back it up. Billboard reports that Google had a 65.6 percent share of the U.S. search engine market in October, and during the same month, all Google sites had 187.6 million unique viewers. Added to this is the large cell phone market share of Google's Android operating system, which is near the 50 percent mark.
But those numbers obviously don't inherently translate into digital music sales, particularly when competing against the behemoth the iTunes Store has become since it basically paved the way for the digital distribution industry when it launched as iTunes Music in 2003. But Google's huge market share does give it a huge head start.
Google Music doesn't depart that much from the format of both the iTunes Store and Amazon MP3, though it does have a few notable features. First is the amount of free music it offers from mainstream artists. Nearly a week after its launch, the store featured free single songs from artists as diverse as Busta Rhymes, Bill Withers, Modest Mouse and Joss Stone.
Perhaps one of the most distinguishing aspects is the Artist Hub, which allows independent artists to sell their music on the service for a one-time fee of $25. After that, the artist keeps 70 percent of sales, and can choose the price for the music. The site is also using its music blog, "Magnifier," to announce news and free music from relatively obscure indie bands, in a move that appears to try to keep the less mainstream music listening crowd interested in the service.
Finally, Google's main goal is to keep its service integrated with all its products, which is where the large share of the cell phone market comes into play. The trend now with all of the music stores mentioned before, as well as most subscription services like Spotify, is to make a listener's music available to that person on every device they own, from computer to cellphone to tablet. With the launch of Google Music also came the launch of a new Android app to aid this integration. Google already had its cloud service, which is now integrated with Google Music, and allows users to access music they've uploaded to the cloud from any device they have.
One main difference between this and iTunes is that iTunes offers its Match service, which allows users to stream songs they own from any device by having it matched up with that song in the iTunes Store. This avoids having to undergo the laborious and time-consuming task of downloading all the songs a user already owns, but also comes at a price of around $25 a year to subscribe to the Match service. Google allows users to upload up to 20,000 songs for free.
It's too early to tell exactly how well the service will actually perform related to its competitors. There are advantages and disadvantages to each companies' offerings, and perhaps the biggest disadvantage to any company except iTunes is Apple's name recognition for being the first company to really make a digital music store successful. Prices across the board are just about even, so it will be up to the consumers to decide which options best fits their music buying and listening needs.