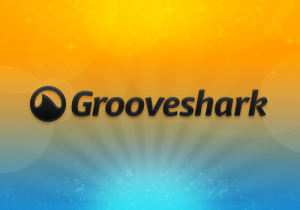 On July 22, just over a week after Spotify music service began offering its streaming music service to the United States, Grooveshark was sued for copyright infringement by a group of music publishers and songwriters.
A direct competitor of Spotify, Grooveshark also is a streaming music service that allows users to upload songs, as well as stream songs that already have been uploaded. Like Spotify, Grooveshark has different levels of membership, from a free streaming service supported by ads to a subscription service costing up to $9 per month ($90 per year) that does not include ads and contains additional features.
However, this is not the first time Grooveshark has been caught in legal battles. Until 2009, Grooveshark had been operating without royalty agreements with any of the major labels. In May of that year EMI filed a copyright infringement claim that ended in a licensing deal with the record label. Universal Music Group followed suit shortly thereafter and presented another claim of copyright infringement against the company in January of 2010.
The highest priced subscription service the company offers includes a mobile app available for Blackberry, Palm and Nokia devices. Previously, apps had been available for the iPhone and Android market, though these apps have been pulled, apparently because of the copyright infringement cases.
Grooveshark has become the latest music streaming site to find itself in legal troubles. As copyright infringement laws continue to be redefined under the Digital Millennium Copyright Act (DMCA), the legality of digital media is seemingly under constant scrutiny as the internet continues to reshape the music industry.
In additional streaming music news, upstart Turntable.fm continues to make headlines in the music and tech press, this time with the July 21 announcement that they have signed licensing deals with both ASCAP and BMI.
One of the most buzzed about music sites of the year, Turntable.fm basically acts as a music chat room where users "DJ" genre specific rooms and others listen to what they play in real time. The site currently operates as a "noninteractive" site under DMCA rules, and so currently it has no agreements with any of the four major labels.
The BMI and ASCAP licensing deals could be seen as an indicator that the site won't rely on the noninteractive clause and may seek agreements with the labels. Of course that, like how the interpretation of copyright will continue to shift under the DMCA, remains to be seen.