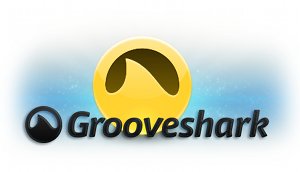 With current copyright infringement lawsuits already pending from three of the four major record labels, Grooveshark is now being sued by EMI, the only label it has previously signed a licensing deal with. Last Wednesday, EMI Publishing filed a suit against Grooveshark's parent company, Escape Media Group, in New York Supreme Court for breach of contract, the New York Times reports.
Grooveshark struck a deal with EMI in 2009 after a previous infringement lawsuit, and the new suit claims that Escape Media Group has "made not a single royalty payment to EMI, nor provided a single accounting statement." Grooveshark responded with a statement that said, "This is a contract dispute that we expect to resolve."
Though the actual damages EMI has asked for in the case have not been disclosed, the New York Times suggests the number is probably at least $150,000.
At a time when the more and more music streaming sites are relying on subscription services like Spotify and Rhapsody that are fully licensed by the major labels, Grooveshark has sought protection under the Digital Millennium Copyright Act (DMCA) since the site was founded in 2006. The DMCA is an ever-evolving and sometimes vague law that protects sites posting copyrighted digital material when they comply with take-down notices. Grooveshark is an unusual case because, unlike many other music subscription services, users upload songs – most of which are copyrighted – to the company's servers.
Obviously, the major record labels are not happy with Grooveshark's practices. The largest major, Universal Music Group, filed a copyright infringement lawsuit against Grooveshark late last year, and the other two majors, Sony and Warner Music Group soon joined that suit.
What these cases will really prove is just how must protection judges are willing to grant to websites under the DMCA. And as new laws are created now and in the future concerning internet distribution, it is unlikely that the decision in this case will be the final word on the matter. Currently, the Stop Online Piracy Act (SOPA) and the corresponding PROTECT IP bills are making their way through the U.S. House of Representatives and the Senate, respectively. The bills would significantly redefine how digital information can be presented on the internet, as well as who is responsible for any infringement. Since they are concerned with content posted by the users of a site, it is likely that, if passed, these laws will affect the decision in the Grooveshark cases.
This new case is yet another in a long string of cases involving the DMCA, and it will be interesting to see the latest outcome.
EMI's publishing division – which filed this lawsuit – was sold by its parent organization, Citigroup, to Sony Corporation in November of last year. The record label portion of the label was sold to Universal Music Group. Both of these sales, however, have to be cleared by government regulators before they are finalized.