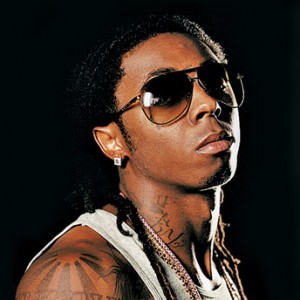 MTV may be celebrating its 30th birthday this year, but that doesn't mean it has any intentions of slowing down. As a matter of fact, this past Sunday's 2011 MTV Video Music Awards attracted the largest audience since the show began airing annually in 1988 (the awards were also given out in 1984 and 1986). A total of 12.4 million viewers tuned into the telecast and were treated to Lady Gaga in drag (with Queen's Brian May playing guitar during her song), a performance by Jay-Z and Kanye West, and the announcement of Beyonce's pregnancy.
All of that is fairly standard MTV VMA fodder, of course. But there was an event that was a little out of the ordinary. As previously announced, hip-hop star Lil' Wayne used the VMAs to mark the arrival of his new album, Tha Carter IV. The album was released at midnight after the show.
As the music industry continues to change and digital media continues to reign as the supreme music format, albums are no longer tied to the traditional Tuesday release date. Music fans no longer have to wait until said Tuesday to find a way to a record store to purchase the album. Things have changed.
And artists are changing, too. Lil' Wayne's last release in the "Carter" series, Tha Carter III, was one of 17 albums to sell over a million copies in its first week of release (since SoundScan began collecting data in 1991). So with the release of this one, he tied it to a music awards show that has become a staple of pop culture. And in today's music society, it doesn't matter that the show aired on a Sunday. Albums now can be released anytime, anywhere.
While Tha Carter IV isn't expected to sell as many first-week copies as Tha Carter III, Billboard is already predicting that the album will debut at No. 1 on the Top 200 Album Chart with at least 700,000 copies sold. Assuming it does, it will be the second best first-week sales of the year, behind Lady Gaga's Born This Way.
Constantly fighting leaks and declining album sales, it's a good bet that labels will continue to find new and inventive ways to release albums. It certainly seems the strategy is working for Lil' Wayne.