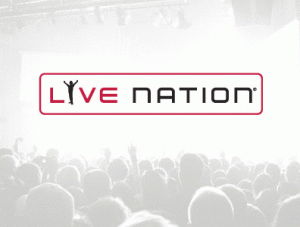 Live Nation Entertainment has enjoyed a storied history in the six short years it has existed. Formed as a spin-off of Clear Channel Communications, Live Nation went on to partner with Ticketmaster and now signs artists and, for some, functions as an all-in-one promoter, booking agent and record label.
If this sounds familiar, it's because Live Nation was one of the first to jump on the 360 Record Deal that has been sweeping the industry as of late. These deals require record companies to invest in more aspects of an artist's career than just recording a record, and then gives the record company royalties from all aspects of that career, as well.
Now, Live Nation, and more specifically its Front Line Management Group, has joined with Universal Music Group (UMG), to form a joint-venture management company. The companies said in a press release that the company will be "aimed at managing and strengthening artists and their brands through a variety of worldwide sponsorships, strategic marketing campaigns and brand extension opportunities."
No specific plans have yet been revealed about future plans of this venture, though it will only concern artists signed to UMG. This sounds reminiscent of a 360 Deal with multiple shareholders involved. It will be interesting to see how the deals are actually written, and how this will help or hinder artists.
Live Nation has already improved ticket sales this year over last year through innovative sales methods such as partnering with internet coupon company Groupon to sell unsold tickets and putting Ticketmaster kiosks in many Wal-Mart stores.
Additional improvements to Live Nation's bottom line have come from artists the company works with. U2 just completed its 360® Tour promoted by live nation (named for the stage access, not a 360 Deal), which was both the highest grossing and highest attended single concert tour ever completed. Other artists such as Madonna and Jay-Z are also signed to live nation for management of certain aspects of their careers.
Regardless of your thoughts on record companies getting a slice of all aspects of an artist's career, it is clear that Live Nation is finding new ways to generate revenue at a time when the music industry seems to be changing too fast for other companies to keep up.