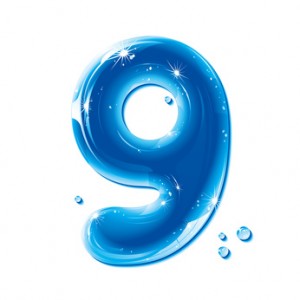 You've spent your whole life dreaming of getting your shot in the spotlight, making it big in the music industry. You need an artist manager or artist consultant who thinks as big as you do. More importantly, you need an artist manager or consultant who knows the nut and bolts of how to get there.
You know how to make great music. But as most talented people eventually figure out, that's only one part of the equation when it comes to finding success in the music business. You need someone who can show you the steps, point you in the right direction, and make sure the right people hear your project or catch your live show. That's what we do at ktc mgmt.
Here are the top 9 things you need in an artist manager or artist consultant:
A hand on the steering wheel. Let's be honest. Most musicians are not business people. Unless you want to spend years learning and keeping up with the ever changing business realities of the music industry, you need an artist manager who can take care of the details for you so you can focus on making music.
Organization. It's important to have a solid organization behind you even before you achieve significant inroads in the music business. Your fans will never see the cogs that keep the machine running (i.e., accountants, road crew, etc.), and that's just how it should be. You need an organization that works behind the scenes to make sure you can do what you do best—–make great music.
Contacts. If you don't know the right people, it's difficult to get anywhere in the music business. Like it or not, deals in the music business are struck the same way they are in other businesses and record executives work with people they know and trust. You can either lament the fact that great music never gets heard because of this (and that's true enough) or you can get an artist manager who knows this business and let the system work for you.
Support. You need an artist manager who believes in what you're doing artistically. You need someone who will support you and go to bat for you while also helping you strike that delicate balance between being true to your artistic vision and putting out music that your audience will receive.
Motivation. Truth be told, even the most driven artists and bands occasionally need someone to provide them with encouragement when the daily grind of the music business gets them down (and it will sometimes). Contrary to popular belief, the music business takes a lot of work and isn't for the faint of heart. Even those who do work hard need that extra push once in a while, and a good artist manager should provide motivation.
Straight Talk. Let's face it, musicians can be temperamental. You need an artist consultant you can trust. Someone who will be unwavering and give you the best possible advice, especially when times are tough. The consultants at ktc mgmt bring that rare combination of candor and tact to your management team.
Learning the business. Even if you don't want a manager to handle all of the business details, you're going to need a solid consultant to help you work through issues like understanding publishing agreements or recording contracts, how to market your music to movies, TV and other media, or how to get your gear overseas for an international date or tour. These are just a few examples of what an artist consulting company is capable of handling. This is what we do at ktc mgmt.
Expense Streams. If you don't approach your band like a business, you're chances of succeeding financially are slim. The right management company will help manage your expenses, making sure you're not spending more than you're making. The delicate balance of managing expenses is a fundamental of any successful business.
Income Streams. In the end, everyone desires the rock star lifestyle. While it would be fortuitous to score a Top 40 hit, there are plenty of ways to earn an income as an artist, at all levels. An artist management company like ktc mgmt can help you realize income streams you may not have thought of, keeping your head above water long enough for you to get the exposure you need to win in the super tough music business.
About the Author
At ktc mgmt we provide a unique artist consulting service which is designed to provide you with clear guidance aimed at increasing your revenues and decreasing expenses. We are able to do this by utilizing our experience in the music industry, combined with our knowledge of business and marketing. With past clients ranging from garage bands to artists signed to major labels, we have a proven ability to work with a wide range of artists.
Contact: ktc mgmt or music@ktcmgmt.com