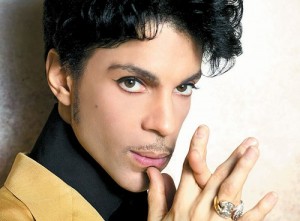 While many acts around the world are having trouble filling concert seats (here's looking at you, Creed reunion tour), Prince began a 21-night stand at the Forum outside of Los Angeles on April 15. And according to a live review on RollingStone.com, he started his run with a bang. Literally.

At the high point of an epic 15-minute version of "Purple Rain" (!), a cannon shot out purple confetti, a fitting display for the artist formerly without a name and currently known unofficially as the Purple One.

All in all, the show lasted over three hours, with Prince playing 36 songs including four encores. As RollingStone.com points out, the show was definitely a deal for the audience, with the vast majority only paying $25 per ticket.

Though the U.S. economy is showing signs of improvement, it most likely will be a slow and steady climb before the public has the same expendable income it previously had to spend at things like concerts. With that said, Prince is apparently not feeling these effects this month, which goes to show he may be on to something with this whole low ticket price thing.