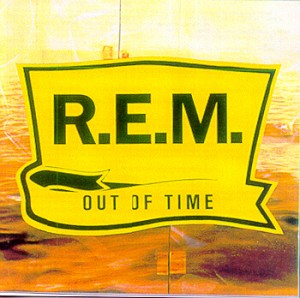 The past week or so has been home to several landmarks by some of the biggest rock bands of our time.
As most any music fan who's been on the internet recently probably knows, R.E.M. announced on September 21 that they were going to "call it a day" as a band. In the group's 31 years together, the Athens, Ga. based band basically invented what became known as "college rock," and became one of the spearheads of the alternative scene, as well. If that weren't enough, after finding success on indie label I.R.S. in throughout the 1980s, R.E.M. signed to Warner Brothers Records in 1988, where it found its biggest success. They became one of the biggest bands in the world off the strength of hits like "Losing My Religion," "Man on the Moon" and "Everybody Hurts."
But even with those millions of record sales, the band rarely gave in to mainstream pressure to produce the kind of music that was commercially expected. Beginning as a post-punk, Southern Gothic band with mumbled lyrics that had even murkier meanings, R.E.M. did later come to produce more straight-forward songs while still retaining a long standing mysterious status that arguably contributed to the band's appeal. R.E.M's second best-selling record, 1992's Automatic for the People, holds, in large part, the vibe of a New Orleans funeral record. The band's success at times seemed as mysterious as lead singer Michael Stipe, but rarely has the rock world seen a band with an output that remained so consistent for such a long period of time.
Kurt Cobain wrote a lot about the effect R.E.M. had on his songwriting, and became a personal friend of Stipe in the early 1990s. His band Nirvana's debut, Nevermind, was released 20 years ago on September 24, 1991, and went on to become one of the biggest records of a generation.
All told, Nevermind sold over 30 million copies worldwide, and was seemingly singlehandedly responsible for ushering out the over-produced, reverb-ed out music that dominated the charts in the late 1980s. Much like punk a decade before, Nirvana brought back the raw feelings of music to the mainstream, not to mention the raw guitars.
"Smells Like Teen Spirit," the first single for Nevermind, with its well-known demented school pep rally video, announced the album that for many defines the beginning of the grunge movement. The influence of the album is still seen two decades on.
Additionally, it's interesting to see these milestones fall so close to either other, as it's also impossible to tell the extent that Kurt Cobain's music would have been different if there was no R.E.M. to influence it.