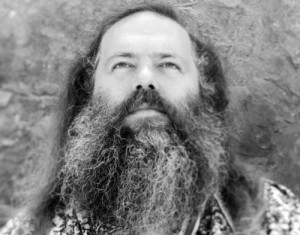 In 1993, Rick Rubin buried a word. He held a funeral ceremony, invited Rev. Al Sharpton to deliver the eulogy and marked the grave for the word 'def' with an engraved headstone.

The legendary producer of the Beastie Boys, the Red Hot Chili Peppers and countless others was upset that the word 'def' had been placed in the dictionary. First using the word when he founded Def Jam Records in the early 1980s, Rubin had called his next label Def American Recordings, formed after creative disagreements with co-founder Russell Simmons forced the end of Def Jam. But once he realized the word had become mainstream, he literally buried it and changed the name of his record label to American Recordings, which has produced a string of hits by artists as diverse as Johnny Cash and System of a Down.

Rubin began his career as by exposing hip-hop to a much wider audience, literally from his dorm room at New York University. From there he produced artists and released records throughout his career, and in 2007 was named co-head of Columbia records. Rubin has long been known as an innovator, particularly when it comes to discovering and developing new talent, and his appointment to the head of one of the oldest record labels shows that the old guard is not yet willing to give up on finding a new solution to the old problems that have been plaguing the music industry for over a decade.