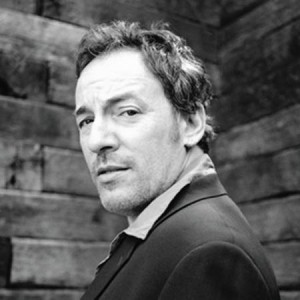 In 1975, Bruce Springsteen was on top of the music world. After toiling away for years in the swamps of Jersey, he finally found mainstream success with his epic masterpiece, Born to Run. The critical accolades and media circus that followed found him landing on the covers of both Time and Newsweek magazines in the same week. And then there was silence.

It took three years for his next record, Darkness on the Edge of Town, to be released—an eternity in Springsteen time, as his first three records had come out at a pace of one a year from 1973 to 1975. But the studio hiatus wasn't a result of writers block; The Boss was kept out of the studio because of an ongoing legal battle with former manager Mike Appel. But maybe the extra time between albums wasn't all bad for Bruce.

Darkness on the Edge of Town has become a critical and fan favorite in the illustrious Springsteen catalog, and the recent re-release finds the original record remastered and joined by two new CDs containing 21 unreleased outtakes from the Darkness sessions. The new songs provide fans with a further insight into the creative process that made a great record.

Legal battles probably will always be present in the music world, and it takes someone like Springsteen to take that toil and turn it into something beautiful.