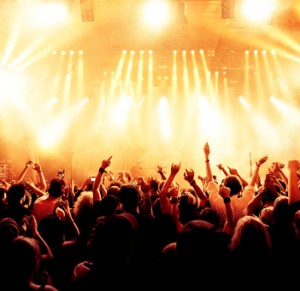 Not too many years ago, through a series of those chance encounters that so often occur in the music business, I was asked to join a band that had already been together for about five years. Not only had the core group already played together for years prior to the time I came into the fold, they also had recorded two full-length records that had sold respectably well regionally. Even though I was pretty good friends with a few of the players in the band – and knew all of them as acquaintances – I was still plenty nervous when it came time to actually audition.
I ended up joining the band, touring with them for a few years and playing on their next record. But even discounting the nerves that come with any audition, there are still other factors that need to be addressed if you are thinking about joining an established band. No matter how successful the band has been in the past (or promises to be in the future), there are some key elements you need to keep in mind consider your options.
Be as familiar as you can with the band
Before you even audition, you want to make sure the group is something you will want to be a part of, at least for the foreseeable future. At its most basic, this means the band has to play a type and style of music that you will want to play (and that you are capable of playing). Check out any recordings and live shows you can to get an idea.
But you're also going to want to know as much as possible about the dynamic of the people in the group. If possible, I always liked to hang out with the band briefly before even auditioning, just to make sure that there's a personal dynamic you can fit into. Grab a beer or a coffee and see if it leads to the practice space.
Know the material
If the band does seem like something you'd like to join, and they've offered the chance to try out, you want to make sure you don't waste anyone's time. Before I tried out for the aforementioned band, they told me we'd be playing three specific songs off their last record. And I learned those tunes backward and forward.
Also, you'll want to know what's expected of you. If you are replacing an exiting member, find out if you're expected to play the old parts just like they've been played before (and decide if you're alright with this scenario). If you are being brought in to add a new element to the band, you're still going to want to know the songs (if possible) before getting there, and have an idea what kind of things you are going to play, even if you don't plan on writing permanent parts until you actually get the job.
Sign a Band Partnership Agreement
This is one of the most important parts. If everything went well concerning the above two points and you're asked to join the band, the very next step you're going to want to take is to sign a band partnership agreement. Since these contracts legally stipulate what will happen in nearly every situation the band is in, they are one of the most important things in the life of a band. Particularly since you are coming into an already established situation, you want to be sure that you are treated fairly as the band continues. If the band already has an agreement, make sure you agree with any stipulations of the contract before you sign. If the band does not have one, explain the benefits and suggest they write one (or have a lawyer write one).
After all these three situations are met, its up to you to find that fine balance that lets your own unique style shine through while initiating yourself, as seamlessly as possible, into the group. This can be difficult and can take time, but the hope is that your contributions will improve the band, while the band challenges and improves you as a player.