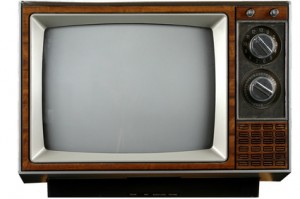 It's alarming to me – and to many other industry professionals – how many TV/Film music supervisors, production companies, music libraries and music licensing companies are ripping off composers and artists today. They want your music, even need your music, but it seems many of these companies simply don't value the music (and its creators) enough to actually offer a fair and reasonable deal in exchange for using it.
Here's a couple of examples of what I mean. This was in a recent email from a music supervisor requesting music for a film.
"…Because it's a period piece, the bulk of our budget will go to the actual production, equipment, costumes, production design, etc." …Sorry, there is no payment for this opportunity.
Now I ask you, why is there money for every other aspect of this film except the music? Why does the budget NOT include money for the music? Isn't music important enough to have been budgeted for just as the equipment and costumes were? And if the music isn't important enough to have been budgeted for, why are they now searching for the right compositions to include in the film, and why the heck do they think they can have it for free?
Here's another example: Watch out for a very shady practice that is becoming increasingly popular and profitable for people who call themselves "agents" for a TV/Film Placement Firm. These are actually middlemen who might offer to place your song in film or TV, then as payment for this service, require you to designate them as a co-writer of your song, along with 100% of your music publishing! That means they would be entitled to 50% of your writer's royalties and 100% of your music publishing!! And what's left for you…very little, actually.
The simple answer is that artists and composers anxious to get their music out in the world in some viable fashion are all too ready to give it away for free with the hope that it will benefit them in some small way down the road. Most of the time, it doesn't. Artists have to be willing to just say, "No," when the deal has no upside for them.
Here are more situations to look out for:
Be wary of any indie film company, production house or music library that doesn't offer to pay you for your music either in the form of licensing it or through a "work for hire" agreement.
Be aware of the fact that a film company will probably ask for 100% of your publishing and they should pay for that. If you give (or hopefully sell) it to them, you still retain 100% of your writer's royalties, so don't let them take part of your Writer royalties by claiming to be a "Co-Writer" of the Track/Song.
Walk away from any deal that doesn't pay you a fair price for the use of your music and isn't willing to list you in the production's credits.
Just say no to any offer that won't agree to notify your Performance Rights Society (ASCAP, BMI, SESAC, etc.) about the inclusion of your music in their production. If you aren't getting paid from their offer, this is the only chance you have to make monies from your writer's royalties or music publishing royalties.
Make sure that whatever small concessions a company agrees to make (i.e. paying you any money, including you in the credits, notifying your Performance Rights Society and so on), that they will actually put it in writing once they are negotiated. If they can't agree to that, there's a problem and chances are the only thing you've gotten is lip service.
Over the years, the music industry has seen its share of unprincipled characters willing to take advantage of artists desperate for success, and it should come as no surprise to you that the old music business model is over as we move from selling a product to providing a service. The problem is, getting paid what our service is worth. Imagine a film, or a TV show, or a commercial, or a video game without music…you can't! And yet more and more, the producers of these projects are asking us to practically give them our music for 'promotional' use. Perhaps in the old days, this might have made sense… to sell more albums. But since no one is buying albums anymore, maybe we should start demanding honest payment for the true value of our music, and/or of the services we provide, and stop giving it away.
Now is the time to send a message to those in charge of choosing music for Film and TV productions, especially the one's that are offering ripped off "bad" deals, who want your music for free!
About the Author
COUNTDOWN ENTERTAINMENT – a New York City Intellectual Property firm that also provides Artist Management, Music Publishing, and Consultancy services. James Citkovic, president of Countdown Entertainment, continues to have a very successful Management firm since 1983, having represented many Artists and Producers, as well as partnering with some of the Most successful Managers, CEO's and Presidents of many Major Entertainment firms around the world. Among the Artists James has Managed: "One of the Top 100 Black Entertainers of All Time", Irene Cara. James also brokers Intellectual Properties (selling Major Music Publishing Catalogues, Record Labels & Masters of Major Platinum Artists) to high Level Key Decision Makers in the Entertainment Industry worldwide. James has secured Catalogue deals for: Lynyrd Skynyrd/Blackfoot; The Ramone's; Irene Cara; Concrete Blond; Fred Schneider of the B-52's; Elvis Presley Trilogy; The Fixx; Joe Strummer Estate(The Clash); European dance artists "SASH", just to name a few. If you are interested in any of the services we provide, or if you have an Earning Catalogue for sale (Publishing firm or Record label), or if you would like to purchase a Major Catalogue, please contact James. Serious inquiries only please!
James Citkovic COUNTDOWN ENTERTAINMENT,
James@CountdownEntertainment.com
www.CountdownEntertainment.com