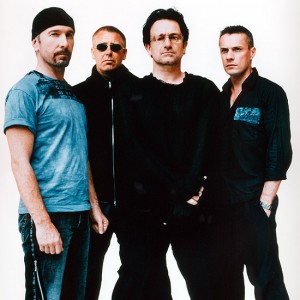 "U2 360," the name of the international tour U2 embarked on over two years ago, came to an end July 30 in Canada as the highest grossing tour ever undertaken. With a total gross of nearly three-quarters of a billion dollars (yes, billion), the Irish band overcame the previous record held by the Rolling Stones' "A Bigger Bang Tour," which grossed $558 million in 2008.
The final gross amount totaled $736,137,344, with 7,268,430 total attendees, which is also a record.
Part of the massive success of the tour was 360 nature of the performance setups, which placed the band in the middle of the crowd and allowed many more attendees to populate the stadiums the band played. In some cases, because of the stage setup, stadiums were able to accommodate 25 percent more concertgoers than they normally hold.
Additionally, the "U2 360" tour was the first time since the PopMart tour in 1997/98 that the band played stadiums in North America. On the two intervening tours, the band had only played arenas, limiting the number of tickets available.
The "U2 360" tour, which began June 30, 2009 in Barcelona, promoted the band's 2008 (and most recent) record, No Line On the Horizon.
Even with U2 being one of the most popular bands in the world, the numbers are shocking largely, particularly in the current economic times. With many tours posting losses (if not cancellations) due to lack of ticket sales, U2 took great risks by not only playing stadiums exclusively, but also increasing the capacity of those stadiums. Additionally, it cost the band an estimated $750,000 a day to keep the tour on the road.
Another factor that could've hurt the finances of the band was that many North American shows were postponed after lead singer Bono suffered an injury and had to undergo back surgery. But, according to the promoter of the tour, there was only a refund rate of 9 percent for those shows, and those tickets were resold.
The tour was the first under a long-term deal U2 signed with concert promoter Live Nation in 2008.