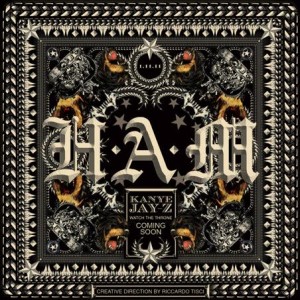 One of the most anticipated albums of the year, Watch the Throne, by Kanye West and Jay-Z, was released two days ago. Additionally, the album will be released on Friday, August 12 as well as on Tuesday, August 23. Confused yet? Here are the details of a marketing strategy tied to exclusive partnerships that have many in the music industry condemning the two hip-hop stars and their respective record labels:
Even with the high profile of the artists and their first full-length collaboration, the album achieved the rare feat of avoiding internet leaks before it was available for sale yesterday in the iTunes store. With the two artists represented by Roc A Fella/Roc Nation/Live Nation/Island Def Jam/Universal Music Group, iTunes was given exclusive license to sell digital copies of the record August 8, four days before the physical copies went on sale at brick-and-mortar locations.
But the exclusive deals do not end with iTunes. Starting August 12, while other outlets are able to sell the normal physical copy of the album, Best Buy will being selling a deluxe addition of the album, complete with four bonus tracks and more extensive packaging. The deluxe addition will be sold exclusively at Best Buy until Tuesday, August 23, when other retailers will have access to sell the deluxe addition.
Other music retailers, particularly independent music stores, have harshly condemned the exclusive agreements surrounding Watch the Throne, and say that the practices are hurting not only other record stores, but the music industry in general. A collective open letter to the two artists from many independent music retailers emphasized small record shops' efforts to revive the music industry with the annual Record Store Day, and how the exclusive partnerships push all their efforts a step back.
Watch the Throne is just the latest in a long string of releases tied to exclusive partnerships, such as Gun N' Roses' Chinese Democracy (released exclusively at Best Buy, AC/DC's Black Ice (released exclusively at Wal-Mart) and Prince's LOtUSFLOW3R (among others, released exclusively at Target). Retailers complain that the strategies being employed are not only bad for their business, but also customers who want to buy the product at certain retailers and are not able to, because the store doesn't have it, or it wasn't released to all stores at the same time.
Watch the Throne's single, "Otis," was made immediately available to iTunes customers who preordered the album beginning July 25. The album features Beyonce, Frank Ocean, Mr. Hudson and a sampled Otis Redding alongside the two hip-hop giants. The regular edition of the album includes 12 tracks recorded by the duo over a period of time beginning in November 2010. Recording took place all over the world as the two artists' schedules allowed.